Government Departments
Business Link is government's online resource for businesses. It contains essential information, support and services for you and your business – whether you work for a large organisation or are on your way to starting up. Simple to use, up to date and practical, Business Link is the first place to go to find guidance on regulations and to access government services. It also has a number of useful online tools, calculators, and best practice case studies; and provides access to funding options, as well as wider support.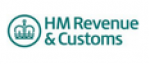 HMRC is a non-ministerial department of the UK Government responsible for the collection of taxes and the payment of some forms of state support. HMRC was formed by the merger of the Inland Revenue and Her Majesty's Customs and Excise which took effect on 18 April 2005. The department is responsible for the administration and collection of direct taxes including income tax and corporation tax, capital taxes such as capital gains tax and inheritance tax, indirect taxes (including value added tax), excise duties and stamp duty land tax.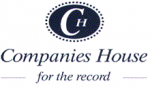 The United Kingdom has enjoyed a system of company registration since 1844. Today, company registration matters are dealt with in law, by the Companies Act 2006. The main functions of Companies House are to incorporate and dissolve limited companies; examine and store company information delivered under the Companies Act and related legislation; and make this information available to the public.

The Intellectual Property Office are the official government body responsible for granting Intellectual Property (IP) rights in the United Kingdom. Intellectual Property (IP) results from the expression of an idea. So IP might be a brand, an invention, a design, a song or another intellectual creation. The IPO can help you get the right type of protection for your creation or invention.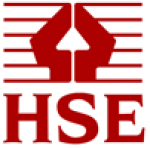 HSE is the national independent watchdog for work-related health, safety and illness. The Health and Safety executive are an independent regulator and act in the public interest to reduce work-related death and serious injury across Great Britain's workplaces.
The Information Commissioner's Office's mission is to uphold information rights in the public interest, promoting openness by public bodies and data privacy for individuals. They rule on eligible complaints, give guidance to individuals and organisations, and take appropriate action when the law is broken.