Top Ten Tips
For an illustration of just how detailed our Top Ten Tips are, have a look at the attached short video:
Better Business Expert has created an extensive resource library which includes over 100 of our exclusive Top Ten Tips. These are not just 10 random, unrelated points; they are a series of well-defined incremental stages, giving you a step by step guide on how to improve in each of the topics.
In our experience, many people spend far too much of their valuable time and money guessing how to develop their business. In an effort to find a silver bullet, they often turn to research and can spend hours, even days searching for help and support that is relevant to their circumstances.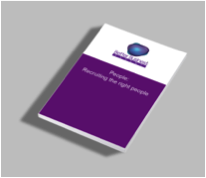 If you do find what you are looking for it can take you days to get to grips with; weeks to analyse and then months to translate the knowledge into a workable solution for you and your business. The beauty of our Top Ten Tips is that we have done all the hard work for you and brought together under one roof an abundance of dynamic help and support that gives you the right knowledge, in the right format to enable you to quickly digest, interpret and implement into your business.
They are packed full of practical, commercially proven and easy to implement best practices, tools, and techniques to help you quickly and effectively plan how and where you can successfully address those key business "pinch points". For example, experience has shown us that many business owners struggle to get consistency in their cash-flow. If this is an issue for your business, then our Top Ten Tip on cash-flow will help you understand why you are experiencing cashflow difficulties and how you can potentially generate more cash from within your business. All the Top Ten Tips include a series of smart, 'no-nonsense' ideas that you can implement simply and speedily to effectively improve your business.
You can either purchase the Top Ten Tips individually or select one of our Membership packages to enjoy our members' discounts.
Click here to view products >>